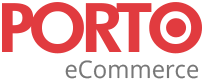 Subscribe To Newsletter
Subscribe to the Porto mailing list to receive updates on new arrivals, special offers and our promotions.
Fout: Contact formulier niet gevonden.
Wij gebruiken cookies op onze website. Deze cookies zorgen voor een optimale beleving van de website. Door op "Akkoord" te klikken accepteert u alle cookies.
Beste klant, in verband met de opheffing uitverkoop is de levertijd tijdelijk 1-3 werkdagen. Excuses voor het ongemak! Sluiten